Dove ognuno è QUALCUNO da amare.
DIOCESI D'ITALIA DELLA ANGLICAN FREE COMMUNION INTERNATIONAL
Membro del CONSIGLIO MONDIALE DELLE CHIESE CRISTIANE
CHIESA inclusiva, ecumenica e accogliente.
An inclusive, ecumenical and welcoming CHURCH.
Una IGLESIA inclusiva, ecuménica y acogedora.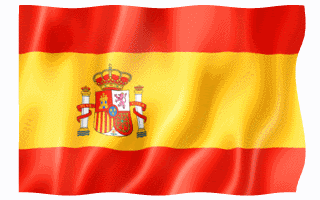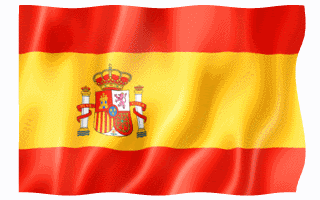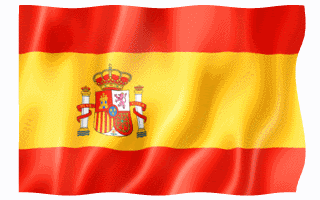 Siamo una realtà cristiana di storia e tradizione anglicana, siamo parte integrante di una grande e storica Comunione Mondiale: la Anglican Free Communion International. Facciamo parte del Consiglio Mondiale delle Chiese Cristiane (World Council of Churches) e dell'ICCC (International Council of Community Churches)
​
We are a Christian reality of Anglican history and tradition, we are an integral part of a great and historic World Communion: the Anglican Free Communion International. We are part of the World Council of Churches and the ICCC (International Council of Community Churches)
​
Somos una realidad cristiana de la historia y la tradición anglicanas, somos parte integral de una gran e histórica Comunión Mundial: la Comunión Anglicana Libre Internacional. Somos parte del Consejo Mundial de Iglesias y del ICCC (Consejo Internacional de Iglesias Comunitarias)
​
TI INVITIAMO A CONOSCERCI!
Vogliamo aiutarti a sperimentare che il nostro Signore Gesù ti ama così come sei e ti attende per nutrirti del suo corpo, sussurrare dolcemente al tuo cuore parole di vita e trasformazione... perchè, sin dal grembo di tua madre l'Amore di Dio ti ha tessuto, cullato e custodito (Sal 138). Se sei scoraggiato/a e hai bisogno di un cammino "rinvigorente", le nostre Comunità sono il posto giusto per confrontarsi ed instaurare relazioni autentiche. Contattaci
​
WE INVITE YOU TO GET TO KNOW US!
We want to help you experience that our Lord Jesus loves you just as you are and waits for you to nourish you with his body, to softly whisper words of life and transformation into your heart ... because, since your mother's womb, God's Love for you. he woven, rocked and guarded (Ps 138). If you are discouraged and you need an "invigorating" journey, our communities are the right place to meet and establish authentic relationships. Contact us
​
¡TE INVITAMOS A CONOCERNOS!
Queremos ayudarte a experimentar que nuestro Señor Jesús te ama tal como eres y te espera para nutrirte con su cuerpo, para susurrar suavemente palabras de vida y transformación en tu corazón ... porque, desde el vientre de tu madre, el Amor de Dios. para ti tejió, meció y guardó (Sal 138). Si está desanimado y necesita un viaje "estimulante", nuestras comunidades son el lugar adecuado para reunirse y establecer relaciones auténticas. Contáctenos
​​
CHI SIAMO SECONDO LA CHIESA CATTOLICA APOSTOLICA ROMANA:
​​​"Le Chiese che, pur non essendo in perfetta comunione con la Chiesa Cattolica, restano unite ad essa per mezzo di strettissimi vincoli, quali la successione apostolica e la valida Eucaristia, sono vere Chiese particolari".
(Vaticano: Dichiarazione, Dominus Jesu IV. 17, 6 Agosto 2000)
​
WHO WE ARE ACCORDING TO THE ROMAN APOSTOLIC CATHOLIC CHURCH:
"The Churches which, although not in perfect communion with the Catholic Church, remain united to it by means of very close bonds, such as apostolic succession and the valid Eucharist, are true particular Churches".
(Vatican: Declaration, Dominus Jesu IV. 17, 6 August 2000)
​
QUIENES SOMOS SEGÚN LA IGLESIA CATÓLICA APOSTÓLICA ROMANA:
"Las Iglesias que, aunque no en perfecta comunión con la Iglesia católica, permanecen unidas a ella mediante lazos muy estrechos, como la sucesión apostólica y la Eucaristía válida, son verdaderas Iglesias particulares".
(Vaticano: Declaración, Dominus Jesu IV. 17, 6 de agosto de 2000)